Introducing Printpen
Printpen is the handheld inkjet printer that we can use in our daily life. However, other inkjet printers are limited to printing on standard-sized paper only. Meet Printpen, a portable inkjet printer that can print on any surface and any material.
Diverse community
Artist-friendly handy tool to create inspirational mood boards.
Visualizing and prototype validation tool for Product Designers.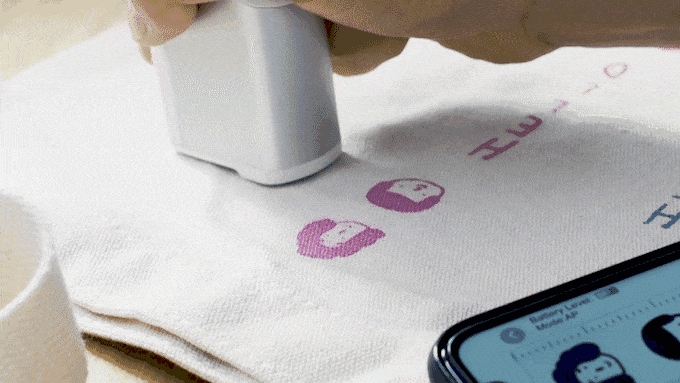 Irreplaceable tool for Working Professionals for quick task completion.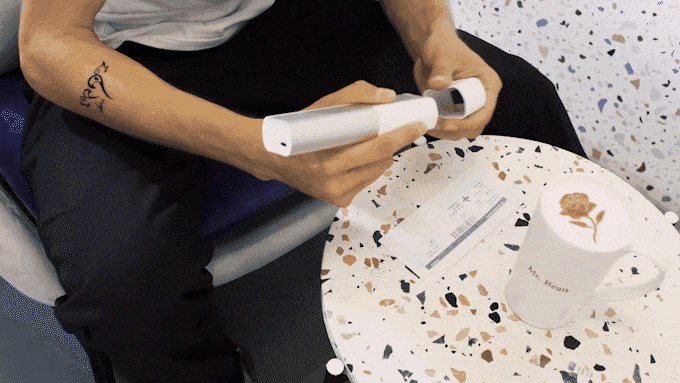 Unique way to show your Eccentric Personality with skin-friendly ink.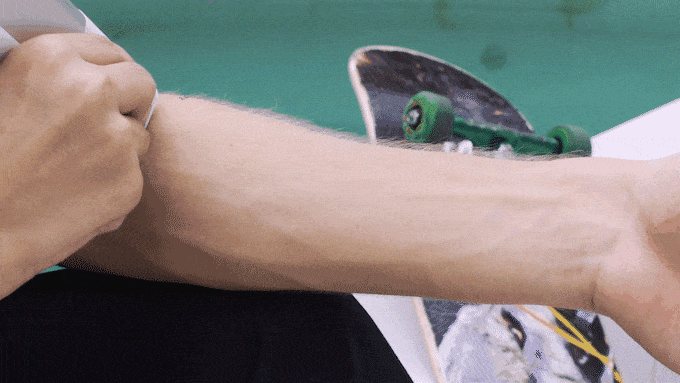 Highlighing Features
PrintPen is compact. The single- button efficiency allows you to create graffiti or wall art, make a collage coffee-mug, DIY a pillow or even sort out daily paperwork.
1,On-the-go Creativity
Lightweight and portable way to execute your creative ideas and an outlet for any setting. Indoor, outdoor or on-the-go. Ideas that come alive anywhere.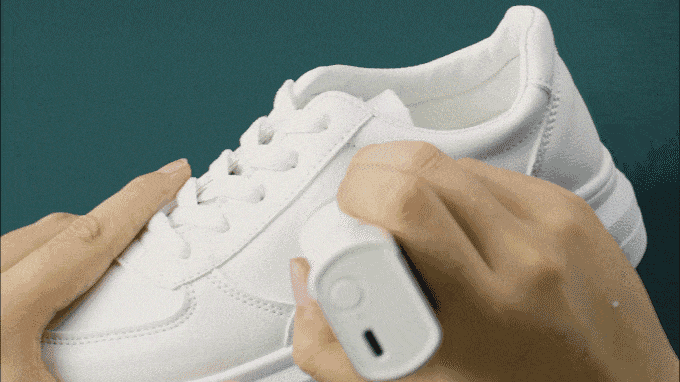 2,Visualiza Ideas On Any Material
PrintPen allows you to print on any material. Some of the materials on which  printers can't print but PrintPen smoothly glides include: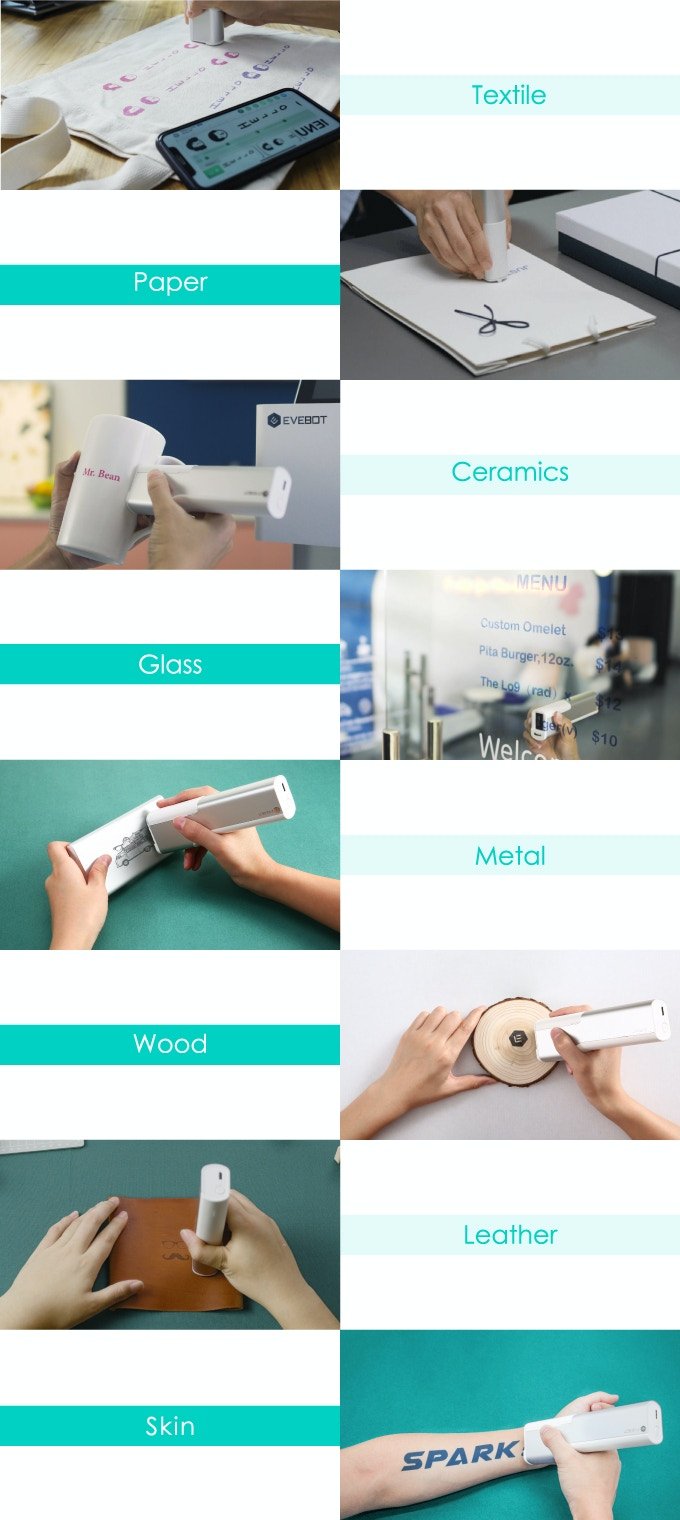 3,Priny On Any Surface
PrintPen can print on an uneven, rough, or textured surface to unleash your artistic talents beyond limits…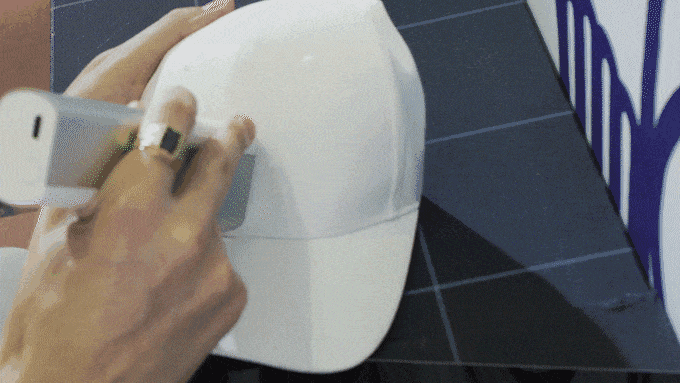 4,Extend the Possibilites
PrintPen works flawlessly as an extension with a series of gadgets. If it's your personal project, you can think out-of-box to DIY and play around with PrintPen. Create a little autonomous car; add it on to a robot arm to multitask and increase the efficiency.
5,Create Actual Mock-ups
Easy to use PrintPen powered up by the App empowers you to turn your ideas to accurate mock-ups and prototypes quickly. You can also upload your design to print and share your inspiration with the creative community.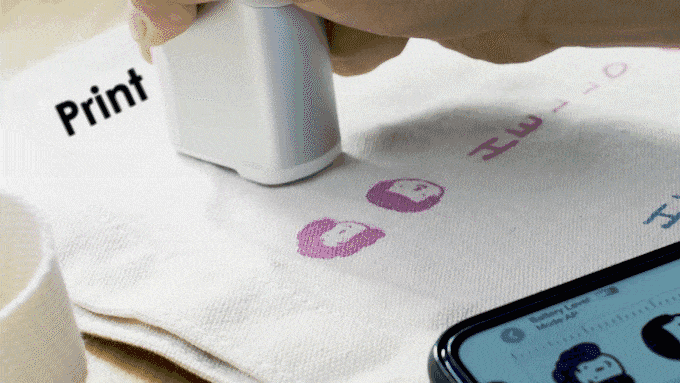 Genuine Reviews
Mr whose the boss, with over 2.7M fans on his Youtube channel, made some comments about PrintPen:
Bring your ideas to life is never impossible with PrintPen!
Compatible and Playful Design
We've creatively adapted the design to include two notable features that were missing in many printers.
1,Wide Layout Printing
With 26mm super large print head, you can print wider text or artwork at once. Best for business application, example: QR CODE.
2,Suitable with Multiple Inks
To increase usability, the self-developed ink cartridge can be filled with non-standard ink options such as: fluorescent ink, non-erasable ink (ECO-solvent ink), etc. This is made possible due to special printhead-chip and ink cartridge design crafted by our professional team.
We offer 4 types of ink and 2 types of ink cartridges, entry-level cartridges that use erasable inks, and professional-grade cartridges for permanent inks.
Easy to Use
Navigable App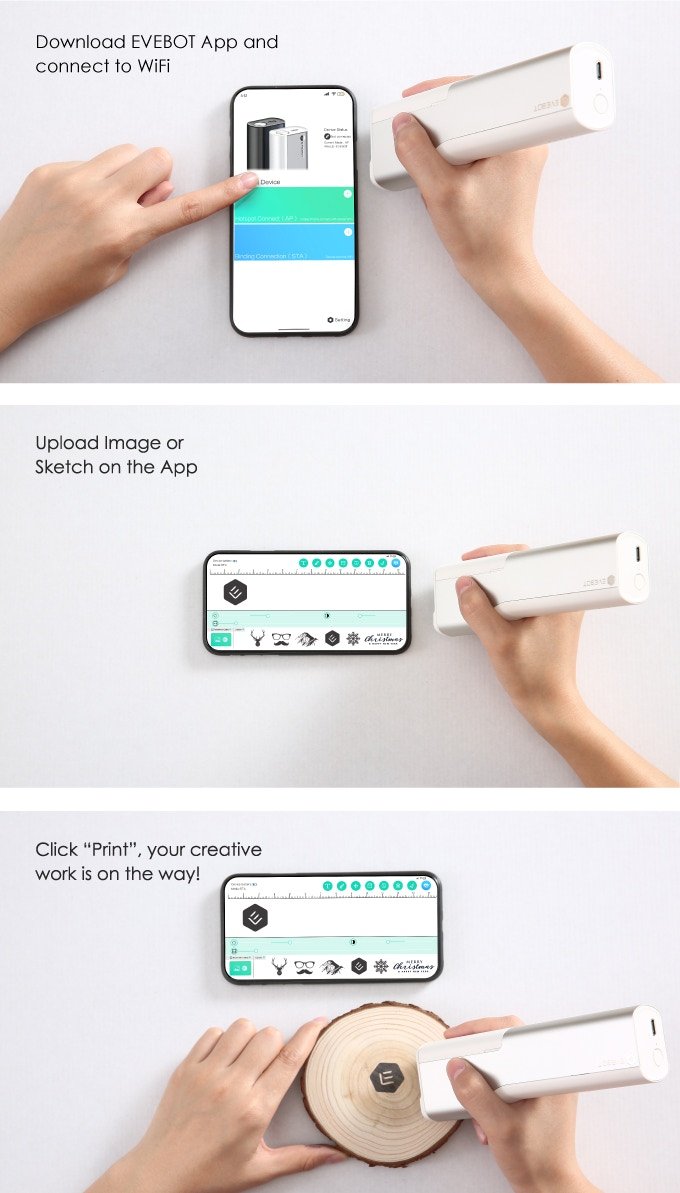 2,Replaceable Cartridge
Remove the used-up cartridge out from the ink slot and fit in a new one on the same place.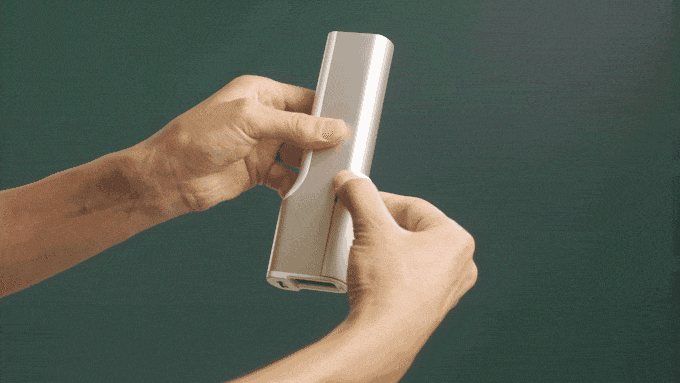 3,Well-defined Printing Margins
We've highlighted the starting point of the inkjet nozzle with a corner on the housing of PrintPen to help you quickly master the printing position.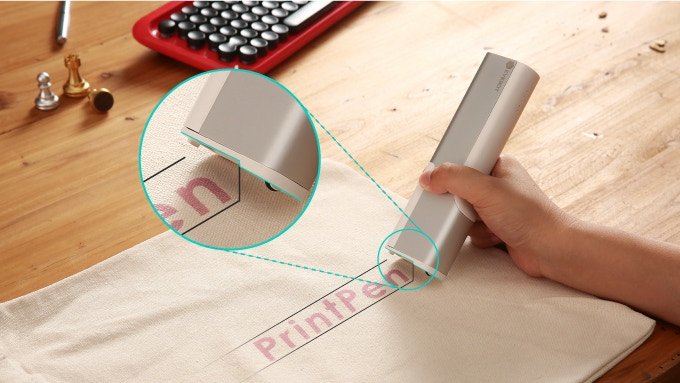 Decode the Tech
PrintPen is a portable printer, with a housing made of aviation-grade CNC-machine aluminum alloy to ensure stability. It comes with mechanical rollers, that makes printing smooth and refined for any materials and surfaces.
With a compact size of 17.4cm x 5.3cm x 3cm, PrintPen is small enough for you to handle a big printing job even on-the-go.
1,Prototype of Each Stage
2,Solid Mass Production Capability
We are partnered with Foxconn, Apple. Inc supplier in China. Foxconn is a leading technological solution provider. This group has fully leveraged its expertise in software and hardware to integrate its unique manufacturing prowess with emerging technologies.
3,Specifications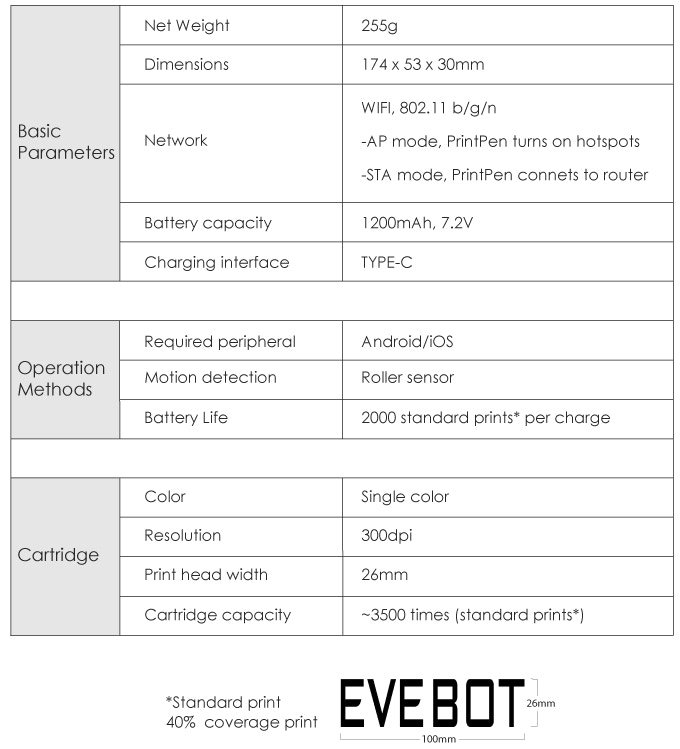 About EVEBOT Team
EVEBOT is a start-up technology company and a pioneer in non-standardized printing, offering products and solutions that break through conventional surface inkjet printing. Coffee printers and beer printers have been very successfully introduced. Team members have extensive experience in 3D printing, inkjet printing and autonomous driving.
Timeline