Evebot was found by Lee, who had been working for a military research institute. We do not tell stories. We do real things. We believe that anyone will be able to print anything at any place we love. That's why EVEBOT was found.
With a bunch of talented engineers from printing technology, industrial design, and software development, we respect and value creative engineering. We focus on the innovation and research of surface inkjet and printing technology, determined to fill the gaps in the domestic inkjet printing technology field, and launched inkjet printer and robot related products.
Evebot started in 2017, and we released our first product, Evebot Coffee Printer, which was very popular worldwide. In 2019, we successfully launched our second product, Evebot PrintPen, on Kickstarter, which raised nearly 0.5M USD. We admit that our products are not perfect and there is still a lot of work to be done. We believe, with our effort, passion and expertise, Evebot consumers are able to print their ideas anytime at any place they want.
Customize your own unique coffee, text / photos / logo / expression bag and other personalized patterns, Not only on coffee, but also on the surface of yogurt / beer / bread / biscuits / macarone and other foods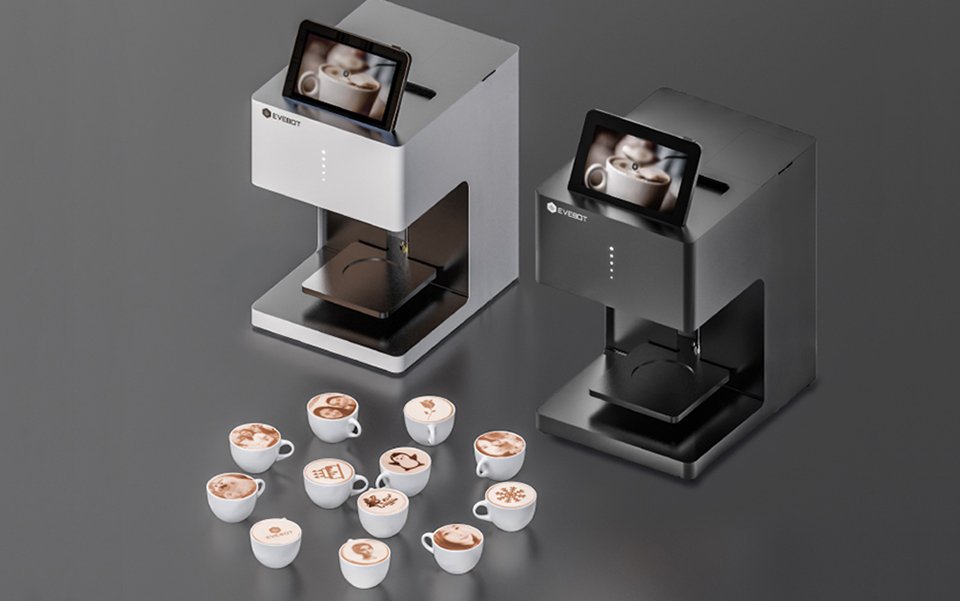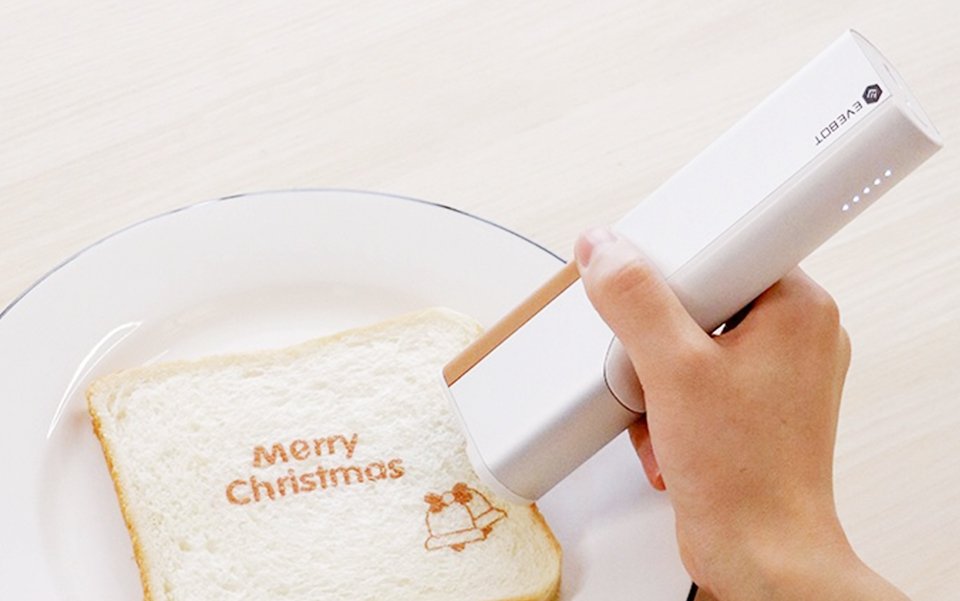 Break the tradition and innovate the roller sliding inkjet design, so that printing is not limited to paper. Clothing, wood products, notebooks, skin and food can all leave your own mark, making printing more interesting
A variety of colors can be selected, as well as skin friendly quick drying ink, invisible ink and food grade ink. It is simple to operate and suitable for a variety of fields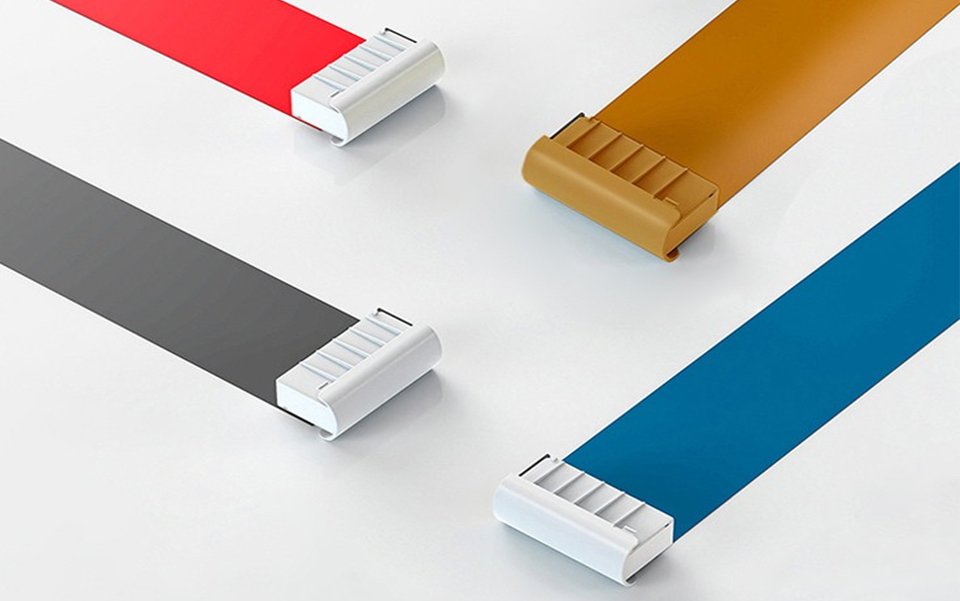 Evebot is a leading innovative printing solution provider that makes technology fun and simple,
easy to use and creating endless possibilities.
We consistently develop and innovate state of the art products, from personalized food, unique goods to amazing industrial products.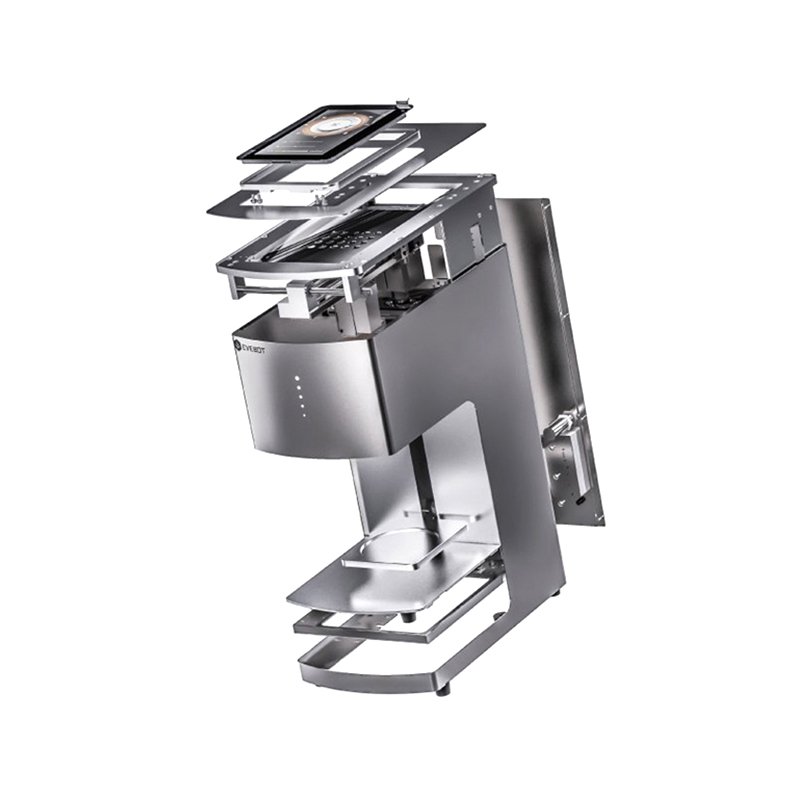 Fast & Amazing 
Print any desired image ortext as fast as 20 seconds!Create inspiring art designsatop the froth layerof your coffee,both hot and cold.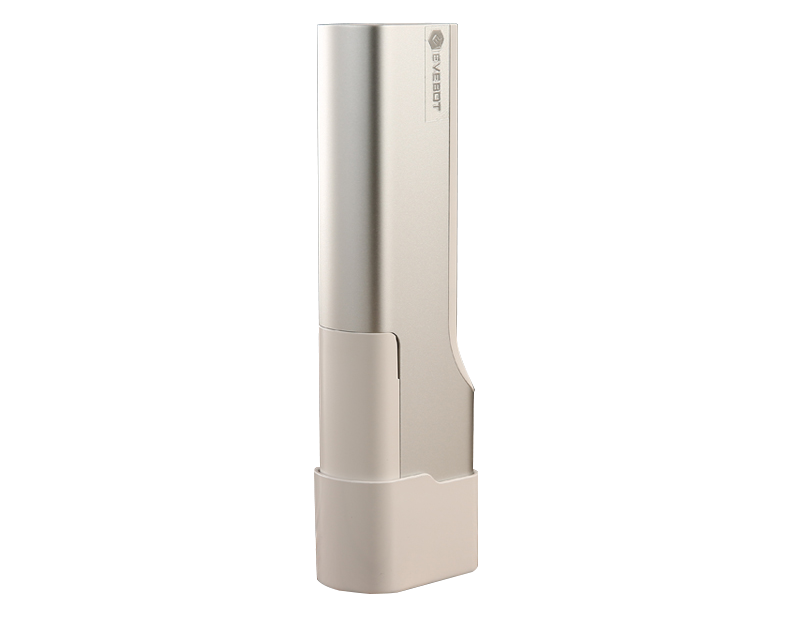 It is smaller and lighter than a mobile phone and can be carried with you In addition to printing on paper, custom patterns can be printed on the surfaces of clothes, skin, wood products, metal products and so on.
You will get a free quotation or more details about the solution from our experienced experts.